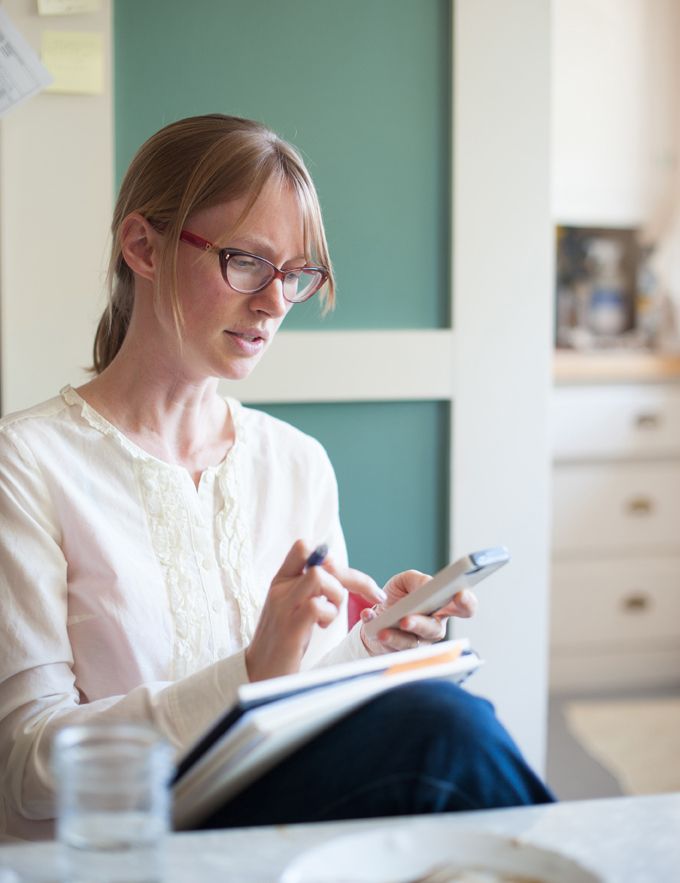 Director/Producer Jessicca Moore
(photo by Erin Wrightsman)
Jessicca Moore, a family nurse practitioner in Petaluma, CA, is branching out into a compelling filmmaking endeavor. Personal experience and professional integrity has driven her to make a documentary that will change the reputation of home birth in America.
Why Not Home?
tells the story of doctors and nurses who work in hospital labor and delivery, but chose home birth for themselves. The scope of this project is rapidly gaining attention. We recently had the chance to chat with Moore about her creative pursuits.
Why a documentary?
At first I wasn't sure. I had a story I wanted to tell, but should it be an article, a book, something on the web, or a documentary? Generally speaking our culture in this time is very visual. I decided there were plenty of gifted writers taking this on, but visual storytelling was something I felt I could add to the discussion.
What experiences brought you to filmmaking?
I wish I could say I have some great filmmaking experience, but I haven't until now. It's been a huge learning curve. As a kid I had fun playing around with video, news anchoring with my friends, but nothing more serious than that. I've always loved watching documentaries and when I thought about this story, a documentary seemed like the best way to tell it. I've had some great support from filmmakers and artists who have encouraged and inspired me in this process.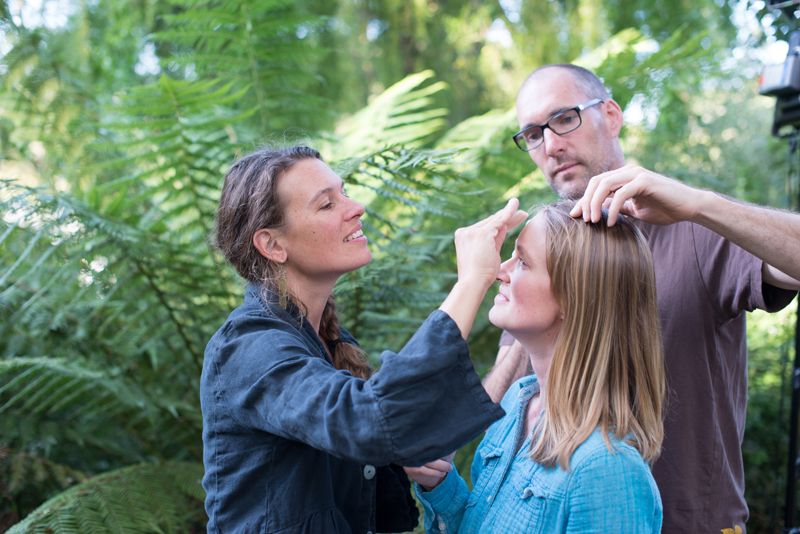 Behind-the-scenes filming "Why Not Home?"
(photo by Erin Wrightsman)
What do you do to recharge your creative energy?
Getting out in nature, moving my body, and spending time with friends helps me recharge. Before I launched
this Kickstarter campaign,
I got to spend a weekend in the Sierras with some girlfriends—a perfect mix of the 3 elements for recharging! There was no cell service or internet access. We went for some beautiful hikes and swam in freezing cold mountain lakes, ate well and laughed. When I can't get away to the mountains, a run down my country road, a morning walk with a friend, a good yoga class, or a day at the beach with the kids can do the trick, too. I grew up in Missouri, but since moving to California 11 years ago I've become pretty attached to the Pacific Ocean. The ocean air and the pounding waves really recharge my spirit.
What do you hope to inspire in others?
I hope to inspire others to explore their options and not accept the status quo without looking at the evidence. Place of birth is only one in a series of options new parents will explore. The way we approach birth can set a trajectory for parenthood. I believe this matters. I also want families and clinicians to think about autonomy in a way that supports the integrity of birth. My greatest hope for this film is to inspire women and families to approach birth with power and strength, feeling informed and open to the process as it unfolds.
Do you see other film projects in your future?
Ask me again when this one is over. Birth isn't the only part of healthcare in America that needs improvement, and documentary storytelling is a powerful tool in changing the cultural conversation.
What advice would you give to your younger self?
Perspective is a hard thing as a child. I think I would tell my young self not to take myself too seriously. Try new things. Explore. Life is long. Don't put unnecessary limitations on yourself. There is time and space for more than you imagine.
To learn more about Why Not Home?
whynothome.com
twitter
/
instagram
@whynothome
facebook @
Why not Home?