I am grieving. Two weeks ago, my beautiful 14-year-old shepherd mix died. Katherine was a wonderful dog. She followed me everywhere I went. For 14 years I had a perfect assistant in everything I did.
As I worked at my desk every day, she laid in the floor beside me, doing nothing more than napping. Yet now, without her presence, work seems a much more daunting task. What did she do for me there, while she slept? Did she provide a subconscious awareness of peace, of accomplishment, of happiness...some recognition of life well-lived? Without it, I am spinning, lost in a free fall. I feel disconnected from past accomplishments. A bone-deep loneliness haunts me. I wallow in the void she left behind. How am I to create anything within such grief?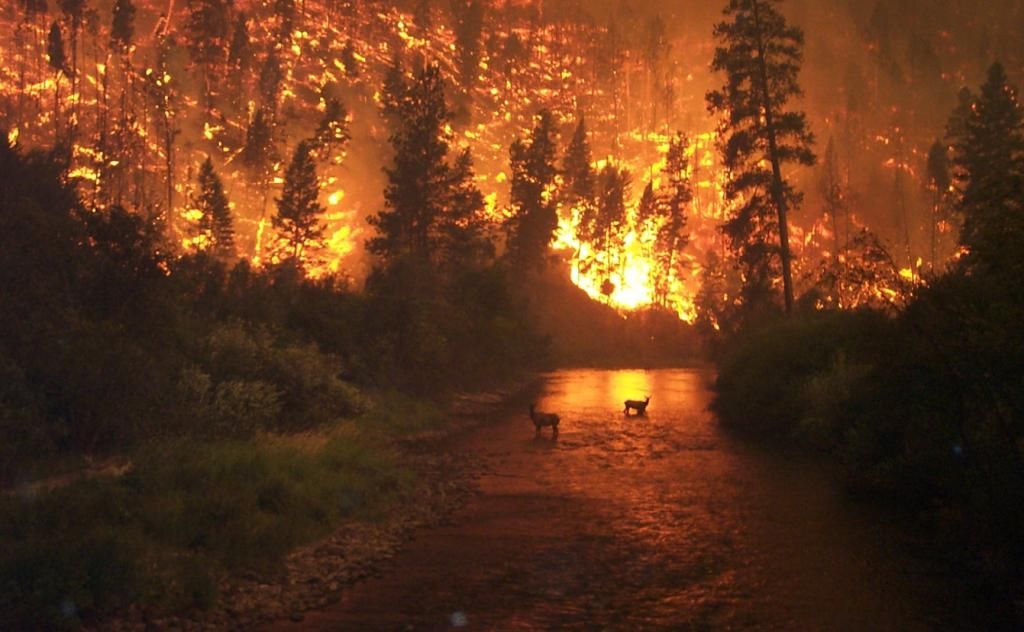 As a forest fire burning through and demanding new growth to come forth,
grief extinguishes comforts I had known and forces new goals to emerge.
This is but one stage in the
grieving process
. Grief often brings about inspiration and uplifting changes. My outlook will lift, I will work through this depression, and on the other side I will rebuild. Just as a forest sprouts seedlings after a fire, some new expression will manifest through this loss. Reconstruction and hope are part of this journey. Losing Katherine will inspire me to move forward in other areas, to see clear solutions I hadn't seen before.
When that stage comes, I will feel recharged and renewed. I will set new goals and strive toward new accomplishments. I will thrive daily in my work, and soak up every bit of joy it brings. I'm just not there yet.